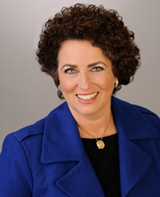 With 200+ speaking engagements each year, master publicity strategist and consultant, and bestselling author, Jill Lublin, consistently wows audiences worldwide with her entertaining and interactive keynotes, seminars, and training programs on publicity, networking, and influence marketing.

Jill has shared her powerful networking and publicity strategies on the stages of Tony Robbins, T. Harv Eker, Jack Canfield, Mark Victor Hansen, Loral Langemeier, Richard Simmons, and many others. Additionally, thousands of people have attended her popular "Crash Course in Publicity", which she teaches live several times a month at locations around the U.S. and Canada, as well as a live online webinar. Her popular home study system is used by clients worldwide who are ready to create greater success and revenues for themselves and their companies.

Over the past 25 years, Jill has worked with ABC, NBC, CBS, and other national and international media as a highly regarded publicity expert. She has been featured in The New York Times, Women's Day, Fortune Small Business, Entrepreneu, and Inc. magazines.

Jill is the author of three bestselling books, including: Get Noticed…Get Referrals (McGraw-Hill), Networking Magic (Morgan James), and Guerilla Publicity (Adams Media), which is regarded as the "PR Bible". With three national bestselling books, Jill is acknowledged as the go-to person for building success through influence marketing, networking, and publicity. She is also the Producer and Host of the TV show, "Messages of Hope", which inspires people to take positive action to improve their lives and create a better world.

In addition to her speaking engagements, Jill trains and consults with executives, sales teams and marketing departments in Fortune 500 companies, as well as in small-to-medium-sized companies. Her innovative influence marketing and publicity techniques consistently increase bottom line results for her clients.

Visit www.PublicityCrashCourse.com/freegift or call 415-883-5455 for more information.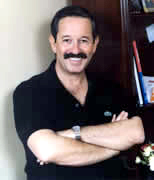 Rick Frishman, publisher at Morgan James Publishing in New York and founder of Planned Television Arts (now called Media Connect), has been one of the leading book publicists in America for over 37 years. Rick works with many of the top book editors, literary agents, and publishers in America, including Simon and Schuster, Harper Collins and Random House. He has worked with bestselling authors such as Mitch Albom, Bill Moyers, Stephen King, Caroline Kennedy, Howard Stern, President Jimmy Carter, Sophia Loren, Smokey Robinson, Nelson DeMille, Salmon Rushdie, John Grisham, Yogi Berra, Henry Kissinger, Jack Canfield, Alan Dershowitz, Arnold Palmer, Jackie Collins, Whoopi Goldberg, Gov. Mario Cuomo, and Senator John Glenn.
Morgan James Publishing publishes fiction and nonfiction books and by authors with a platform who believe in giving back. Morgan James gives a portion of every book sold to Habitat for Humanity.
Rick has also appeared on hundreds of radio shows and more than a dozen TV shows nationwide, including Oprah, Fox News and Bloomberg TV. He has also been featured in the New York Times, Wall Street Journal, Associated Press, Selling Power Magazine, New York Post, and scores of other publications.
He has appeared on stage with notables such as Sir Richard Branson, The Dalai Lama, T. Harv Eker, Jack Canfield, Mark Victor Hansen, Tony Hsieh, David Bach, Brian Tracy, Zig Ziglar and Brendon Burchard.
Rick is the coauthor of fifteen books, including national bestsellers "Guerrilla Publicity", "Where's Your Wow", "Guerrilla Marketing for Writers", "The Expert Success Solution", and "250 Rules of Business. Rick's 15th book, "Networking Magic-Second Edition" was published in January of 2014.
Rick has a BFA in acting and directing and a BS in communications from Ithaca College. He is a sought-after lecturer on publishing and public relations and a member of PRSA and the National Speakers Association.
Rick and his wife Robbi live in Long Island, New York with their two Havanese puppies, Cody and Cooper. They have three children: Adam, Rachel, and Stephanie.
Go to http://www.rickfrishman.com for more information and to get Rick's Million Dollar Rolodex. Email rick@rickfrishman.com.


Jay Conrad Levinson, author of the best-selling marketing series in history, Guerrilla Marketing, plus 28 other business books, has so influenced marketing, that today his books appear in 37 languages and are required reading for MBA courses worldwide. He was Senior Vice-President at J. Walter Thompson, and in Europe, as Creative Director at Leo Burnett Advertising. He has written a monthly column for Entrepreneur Magazine, articles for Inc. Magazine, and online columns for the Microsoft, Netscape and AOL. websites.
Jay is the Chairman of Guerrilla Marketing International, a marketing partner of Adobe and Apple. He has served on the Microsoft Small Business Council and the 3Com Small Business Advisory Board.